Dallas-Fort Worth Roofing Repair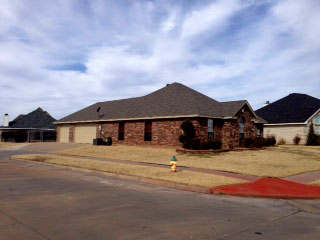 A roof should not only look good, but it should serve a home or business for many years. It is the single most important component in protecting a home or business, especially with the unpredictable Texas weather. Both commercial and residential roofing are significant investments. No wonder people have so many questions and concerns when they discover their roof is in need of repair.
Here are some of those questions and concerns when faced with a roofing project:
How do I know which roofing solution is the right one for my home or business?
With all of the horror stories I have heard, can I trust a contractor to do a quality job for me?
What can I do to reinforce my roof to withstand the ever increasing ferocity of Texas storms?
Not only do we understand these concerns, but we eliminate them with our customer service, workmanship, quality products, and competitive pricing.
Contact us to request your free roofing estimate and consultation! Let our roofing specialists who are the best in the North Texas area assist you in selecting the metal roof, tile roof, shingle roof, flat roof, or specialty roof that's just right for any project. We are also fully prepared to work with any insurance claim. Our services include new roof installation, roofing repair, roof replacements, and storm recovery assistance.
Metal Roofing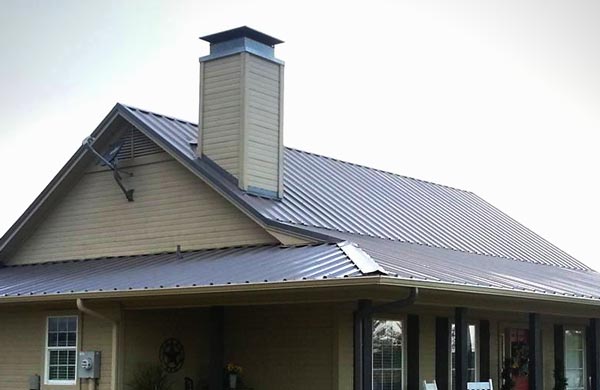 By installing a new metal roof, consumers can reduce tax burden, cut energy costs, help the environment, and protect the biggest investment they will likely make in their lifetime. Metal roofs keep homes much cooler in the summer months, warmer in the winter months, which always result in lower utility costs. Metal roofs often outlast the home they are installed on, and require little to no maintenance. Metal roofing is also 100% recyclable.
Tile Roofing
In Texas, tile roofing is practically a part of the landscape. Tile roofing has a unique and identifiable look most Texans love. Tile roofs initially cost more than asphalt shingle, metal, or wood shake roofs, but since they more durable, the return on investment is usually greater. Although traditional clay tile roofs are very heavy, we offer it in a new, lightweight version which can be used on most structures without additional reinforcement. Tile roofing comes in a wide variety of colors, performs better under harsh conditions, and resists damage caused by hurricanes, earthquakes, and other extreme Texas weather conditions better than most other roofing options. Tile roofing is also fireproof, and carries a class-A rating.
Asphalt Shingles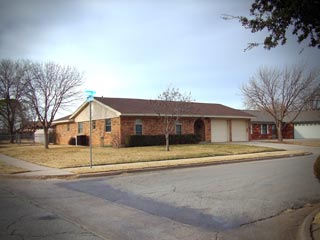 Asphalt shigles are one of the least expensive materials to be used as roofing material. Asphalt shingles are commonly used on sloped roofs, single homes, and smaller residential projects. Asphalt shingles are the easiest to install, as well as come in a variety of colors and textures. Asphalt shingles can also be treated against mold and mildew.
Materials: GAF, CertainTeed, Owens Corning, Malarkey, Asphalt composition, 3 tab, Dimensional, class 4 impact resistant, metal, TPO, stone coated steel, sustainable green
Did you know..?
Many Insurance Companies offer a discount on premiums when the customer replaces their damaged roof with a Class 4 Shingle? We provide the Class 4, Impact Resistant shingle in several different brands and colors. We have 3 Tab, Laminated and Class 4 roofs installed in the area for our customers to drive by and look at.
Our Promise
We offer a 5 year labor warranty on all of our major services. Please feel free to contact us for a free, no obligation quote on your next project.