Prestige American Roofing, LLC
Located in Wichita Falls, TX, Prestige American Roofing And Construction, LLC is a Better Business Bureau registered roofing company which offers a multitude of services for both home and business owners in the North Texas area. For all of your roofing and home restoration needs, our professionals are the best North Texas has to offer to both home and commercial property owners. The benefit of dealing with Prestige American Roofing includes competitive rates, courteous service, and top notch restorations and repairs done right the first time.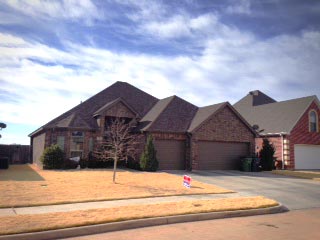 We understand the power of customer satisfaction, and it's impact upon any business. Whether it's an emergency situation or something you are trying to schedule, our specialists can help you look at all available options, give you a fast, accurate estimate for all of your home restoration and roofing repair needs. We want you to trust us with your home restoration and roofing repair needs!
High winds, hail storms, and other forms of extreme weather in Texas may lead to dealing with your insurance company. Most likely, you will be making a claim because of damages related to your roof. We have experience in assisting in such claims, so please don't hesitate to call us to guide you through the process.
We stand behind the quality of our work. If you are not sure if we offer a service, please feel free to contact our specialists today, and leave the rest up to us.
Did You Know...
Many Insurance Companies offer a discount on premiums when the customer replaces their damaged roof with a Class 4 Shingle? (learn more)