Prestige American Roofing, LLC
Located in Wichita Falls, TX, Prestige American Roofing and Construction is a BBB registered roofing, siding, and remodeling contracting company offering a multitude of home and business restoration services in the Dallas-Fort Worth area. Our professionals are the best North Texas has to offer to both home and commercial property owners. We offer competitive rates, courteous service, customer satisfaction, and top notch restorations and roofing repairs done right.
Accidents Happen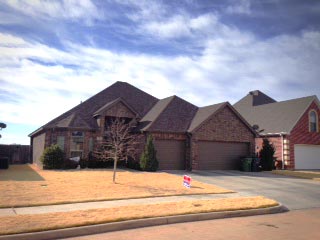 Whether it is an emergency or a scheduled appointment, our specialists advise you on all available options, and give customers an accurate estimate. We believe in earing your trust from the very beginning to the very end of each and every restoration and roofing project.
High winds, hail storms, and other forms of extreme weather always leads to dealing with insurance companies. Making housing and property insurance claims can be frustrating to the average home or business owner. Fortunately, we have experience assisting with insurance claims due to property damange, and we are always glad to help guide you through the process.
Our Guarantee
We stand behind the quality of our work. If you are not sure if we offer a service, please feel free to contact one our specialists today.
Did You Know...
Many Insurance Companies offer a discount on premiums when the customer replaces their damaged roof with a Class 4 Shingle? (learn more)